As easy as 1 2 3…
Hiring a Raleigh Pioneer from us couldn't be easier. Just…
We only ask for basic contact details from the person booking
If you are unsure of the correct size bicycle for any member of your party, check out our Size Chart
Select any extras like child seats, paniers or tow-alongs – helmets and cycle locks are included
We'll check your requirements, usually getting back to you within 24 hours by email or telephone.
On the day of your hire, you can also purchase drinks bottles, bandanas and a range of other cycling accessories. Whatever you need we can usually help. For our full Terms & Conditions click here
We are open for cycle hire, sales and servicing. Feel free to contact us with any enquiries. Our Ice cream parlour is also open for spring and summer!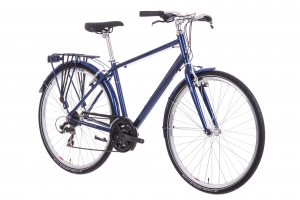 MENS RALEIGH PIONEER
Renowned for iconic bikes such as the Burner, Grifter and Chopper, as well as cutting-edge bikes like TI-Raleigh Tour de France winning 853 steel frames or the Militis carbon race machine.
LADIES RALEIGH PIONEER
Comfortable step through design. With over 130 years' experience in designing some of the most iconic bikes in cycling history, Raleigh are one of the largest bicycle companies in the United Kingdom.
RALEIGH QUALITY
All of our hire cycles are Raleigh Pioneer hybrids, the ultimate in British style and quality.
The Pioneer 1 is designed for comfort and practicality; it has an upright riding position making it a pleasure to ride both for leisure and commuting purposes. This bike is fully equipped with a kickstand and colour matched pannier rack and mud guards meaning you're ready to go straight from the shop.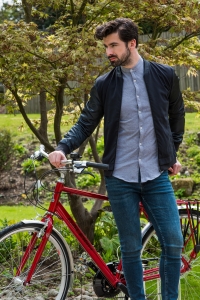 The Pioneer's frame boasts a high quality finish with unique metallic paint colours and silver highlights giving the bike a stylish look to match its practical nature. The adjustable height handlebar and stem provide flexibility for the rider and plastic scuff protection on either side of the Selle Royal saddle means you can lean your bike against a wall or other rough surface without having to worry about causing damage to your bike.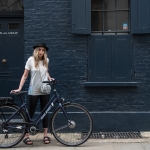 With a wide range of 21 Shimano gears you'll discover it's easier to find the right setting to get you up the hills and down the other side.
Available in either a Crossbar or Low Step frame design in a choice of colours.
Fully equipped bike including kickstand and colour matched pannier rack and mud guards

Stylish highly polished components for a high quality finish

21 speed Shimano gearing

Provides an upright and relaxed riding position